During the three-day period of October 28th there will be two hikes in Tsagarada aiming to get to know the wider area and taste images of the impressive coastline of NE Pelion.

On Friday 28/10 we will first move to the districts of Agioi Taxiarches and Agia Paraskevi, we will cross the wooded ravines that carve them and we will see the unfolding of the entire cultural and historical course of the place, through the special mansions, the stone-built public buildings and the beautiful picturesque squares, which have always been the center of the life of Tsagarada.

Then we will climb to the mountainous part and through the chestnut forest we will approach the chapel of the prophet Elias before completing our journey to the point from which we started.

Meeting point and starting point: Saint Taxiarches Square.
Duration: about three and a half hours with stops.
Participation fee: 10 euros/person.

On Saturday 29/10, starting from the square of Agia Kyriaki we will cross the last reeds of the village and after passing the settlement of Yibruki, we will make a stop at Vigla position to enjoy the view of the lacy coastline of NE Pelion, with the villages dominating its wooded slopes.

Then we will enter the legendary Kagiolia to drive to Rodies from where we have panoramic views of Damouhari and following the coastal path, we will pass by the impressive Hidden School, an eagle nest on the vertical rocks near the beach of Fakistra.

Finally we will approach (by crossing a path through the gorge of Fakistra) to the location of Paliokastro where the first settlement of Tsagarada was located.
Our hike will be completed in the parking lot of Fakistra.

Meeting point: Tsagarada Tourist Office, at the central intersection of the district of Agia Paraskevi.
Duration: Three and a half to four hours with stops.
Participation fee: 12 euros/person.

On this route, there should be joint care for our departure from the beach parking with vehicles that we will have gone before, as for the time being, the return to Tsagarada from this point is made only from the asphalt and with a large altitude difference.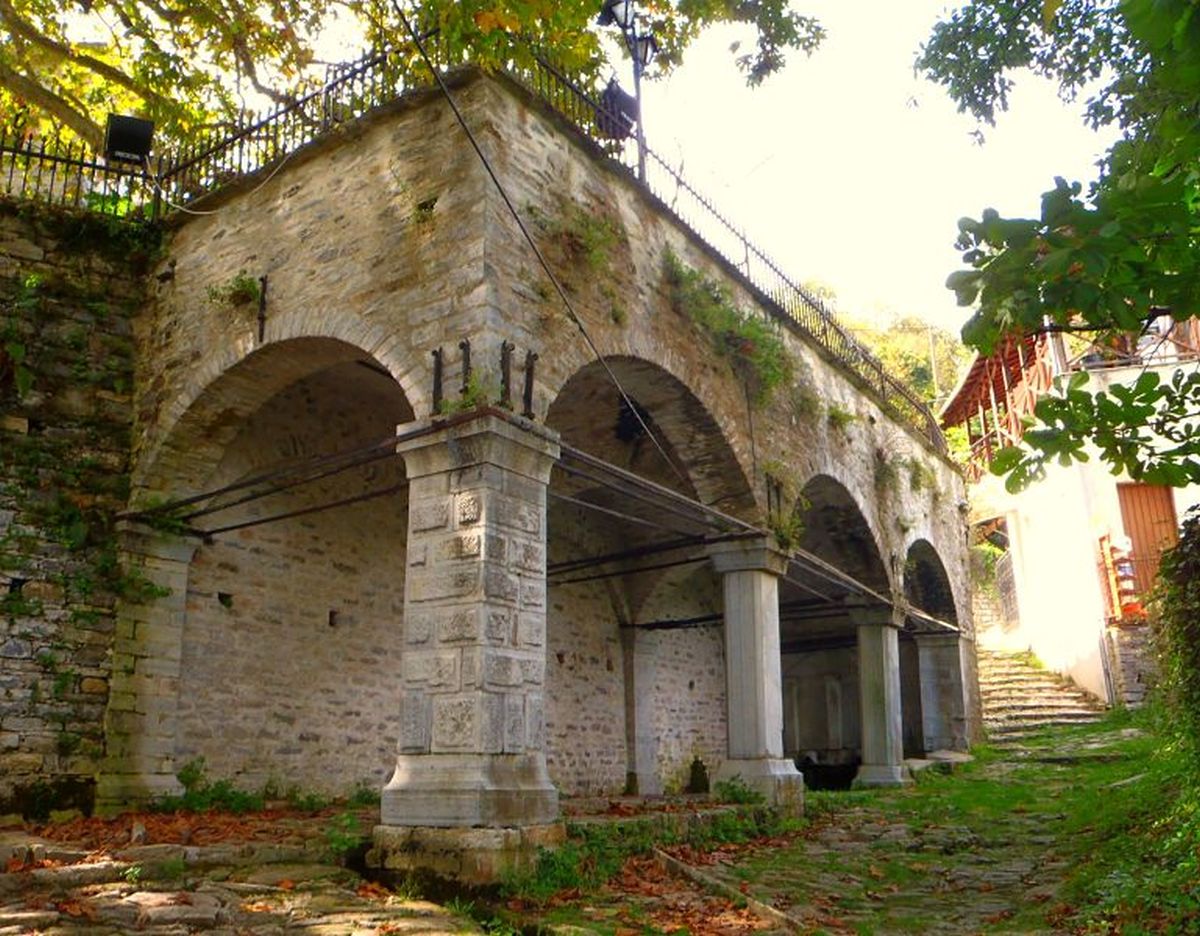 The appointment at the meeting points for both days is at 10.30 a.m.

During the routes there will be a conversation of acquaintance with the historical and cultural course of the area.

You need to have with you:
Suitable shoes, Jacket, 1 bottle of water, a snack (pasteli, fruit etc).
Prices include VAT 24%

Registrations: Nikolas Melis, contact number 6938959499